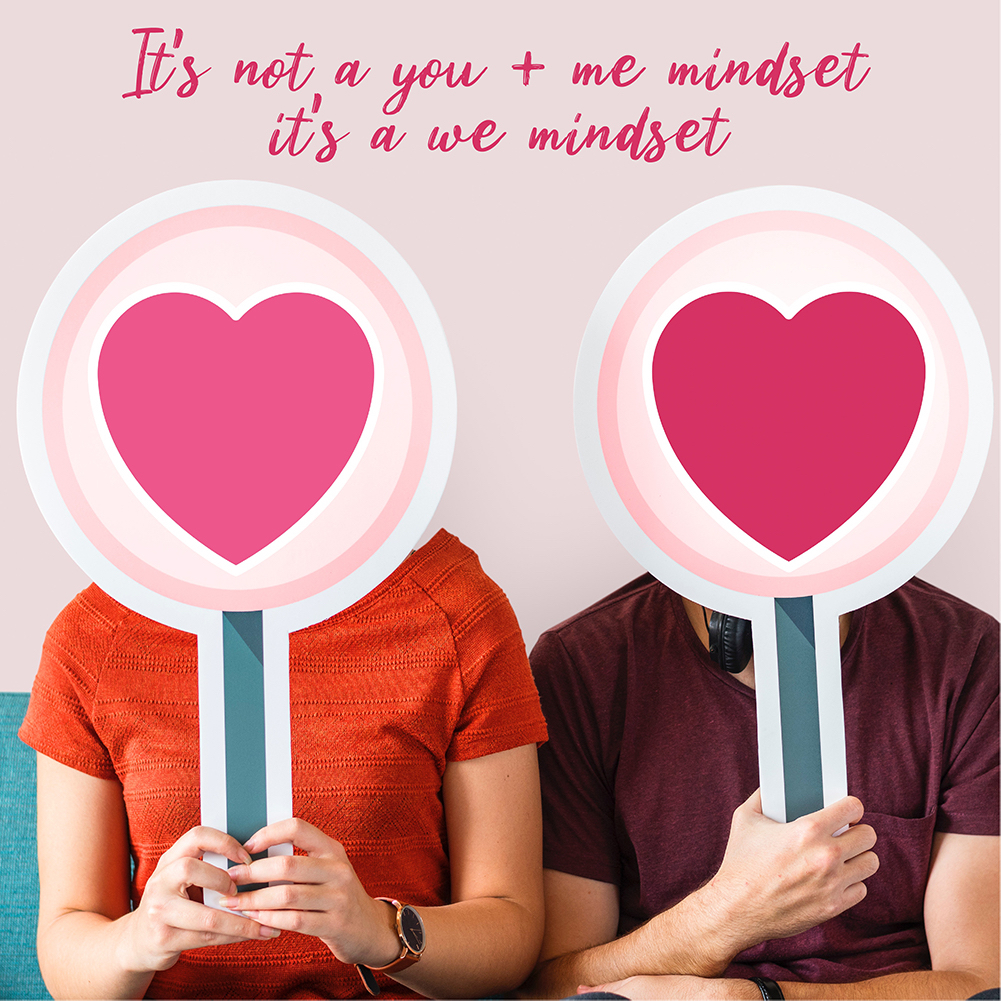 The Hidden Trait Successful Marriages Have and Three Ways to Get It
'RENEW YOU' Show Notes:
Host Quinn Kelly highlights Romans 12:2 thinking by helping readers reflect on this thought:
The WORLD says this: If marriage isn't convenient, forget it. Marriage is supposed to be easy, not about compromise. When the going gets tough, just leave.
But God's WORD says this: Marriage is sacred and two become one flesh.
"For this reason a man shall leave his father and his mother, and be joined to his wife; and they shall become one flesh."- Genesis 2:24
So creating unity with our partners is key. Marriage is not about compatibility, but instead about choosing unity on a day to day basis.
EPISODE NOTES AND RESOURCES MENTIONED:
7 Principles for Making Marriage Work: https://www.amazon.com/Seven-Principles-Making-Marriage-Work/dp/0609805797
5 Love Languages
https://www.amazon.com/Love-Languages-Secret-that-Lasts/dp/080241270X/ref=sr_1_2?s=books&ie=UTF8&qid=1549657013&sr=1-2&keywords=5+love+languages+chapman
References:
Study on Compatibility:
https://thriveglobal.com/stories/psychology-finally-reveals-the-answer-to-finding-your-soulmate-2/
Sweaty T-Shirt Study
https://www.nytimes.com/1998/06/09/science/studies-explore-love-and-the-sweaty-t-shirt.html
Songs Used:
Can't Get Enough of Your Love Babyby Barry White, Philips, 20th Century Fox
Celebrate Good Timesby Kool and the Gang
RENEW WITH COFFEE:
Remember to let us know your thoughts and how this episode affected you! If you liked what you heard, please help us reach even more people by sharing a pic of our podcast in your stories, on your social media page or tagging one of your friends on our page. Each week, one listener will receive a free coffee for sharing! Just tag 'Renew You Podcast' in your InstaStory or on a Facebook post and we will draw one name.
'RENEW YOU PODCAST' SOCIAL MEDIA:
For all things Renew you, check out our website and social media pages:
Renew You Website:www.renewyoupodcast.com
Instagram:https://www.instagram.com/renewyoupodcast/
Facebook:https://www.facebook.com/renewyoupodcast/
THANK YOU TO OUR AMAZING SPONSORS:
Monica Humphrey, your friend, your neighbor, your realtor:www.monicahumphrey.com
Jack and Monroe Boutique:www.jackandmonroe.com, Use code RENEWYOU for 15% off your purchase
Back to Healthy Bodywork,www.backtohealthbodywork.com, Use code RENEWYOU for 15% off your first treatment
SUPPORT THIS PODCAST:
To help support 'Renew You' including website and marketing expenses, interview costs and staff on a monthly level for as little as $5 a month, please check out our Patreon site at:https://www.patreon.com/renewyoupodcast.
QUINN'S BLOG -- SANCTIFICATION AND SPITUP:
Sanctification and Spitup Website:www.sanctificationandspitup.com
Facebook:https://www.facebook.com/SanctificationAndSpitup/
Instagram:https://www.instagram.com/sanctificationandspitup/
0 LIKES