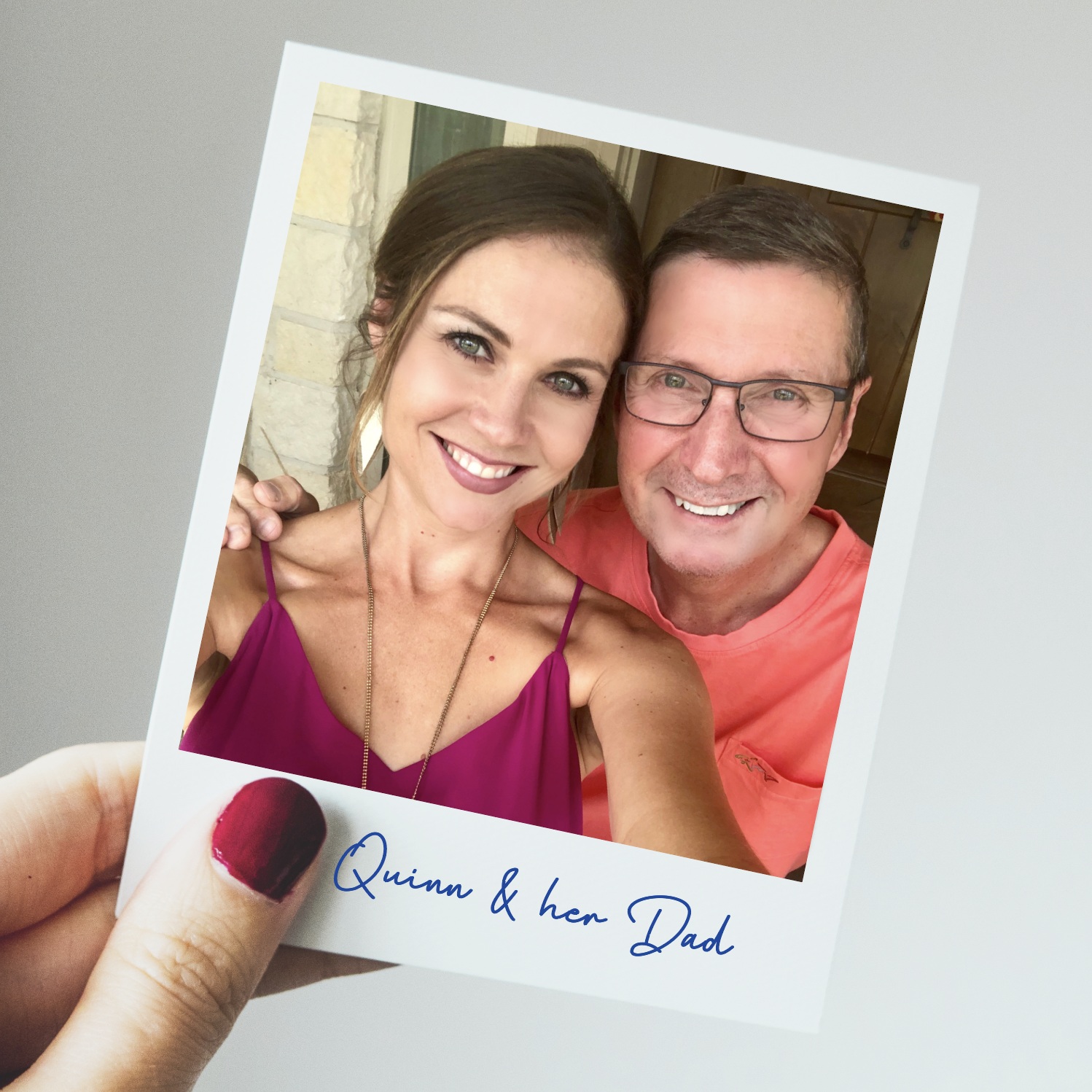 "God wants to come through for us and help us to be better men." - JC Kelly
Today's episode of Renew You is all about Quinn's Dad and his journey from feeling like he never wanted to be a father to becoming a Godly father that loved not only his two daughters but invested in the lives of many others throughout his years in ministry.

'RENEW YOU' SHOW NOTES:

Host Quinn Kelly highlights Romans 12:2 thinking by helping readers reflect on this thought:
The WORLD says this: The strength of a Father comes from inside himself. If you aren't strong, then you aren't a great Dad.
But God's WORD says this: The making of a strong and Godly Father comes from seeking the strength of God the Father through His Word.
"The Lord is my rock, my fortress, my deliverer, my God, my rock in whom I take refuge, my shield, and the horn of my salvation, my stronghold." - Psalm 18:2

EPISODE NOTES AND RESOURCES MENTIONED:

First we would like to say a HUGE THANK YOU to JC, Quinn's Dad, for joining us on Renew You!
Kairos Prison Ministry: http://www.kairosprisonministry.org/


'RENEW YOU PODCAST' SOCIAL MEDIA:
For all things Renew You, check out our website and social media pages:
Renew You Website: www.renewyoupodcast.com
Instagram: https://www.instagram.com/renewyoupodcast/
Facebook: https://www.facebook.com/renewyoupodcast/

A HUGE THANK YOU TO OUR AMAZING SPONSORS/SUPPORTERS:
Monica Humphrey, your friend, your neighbor, your realtor: www.monicahumphrey.com
Special thanks to all of our PATREON SPONSORS! We greatly appreciate your support of Renew You.

SUPPORT THIS PODCAST:
To help support 'Renew You' including website and marketing expenses, interview costs and staff on a monthly level for as little as $1 a month, please check out our Patreon site at: https://www.patreon.com/renewyoupodcast.

QUINN'S BLOG -- SANCTIFICATION AND SPITUP:
Sanctification and Spitup Website: www.sanctificationandspitup.com
Facebook: https://www.facebook.com/SanctificationAndSpitup/
Instagram: https://www.instagram.com/sanctificationandspitup/

This Podcast would not be possible without the help of our dedicated and talented team/crew. Thank you all!
If you have any questions about what you heard on today's episode, please email us!